The Citizens Budget Commission May Slash $7 Billion in Local Medicaid Costs
by David Goldfarb
facebook

twitter

google+

e-mail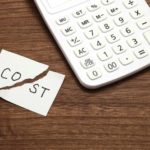 The Citizens Budget Commission (CBC) suggested ways to eliminate the shares of Medicaid costs paid by local governments in New York, which totals about $7 billion. A CBC report, "Still a Poor Way to Pay for Medicaid," indicated that currently, local governments across the state commit an average of 8.6 percent of their respective annual budgets to paying Medicaid costs. These costs can range from about $2.1 billion for most of the state and $4.9 billion for New York City.
Now, the president of the CBC stated that New York State must pass new laws that eliminate the burden of Medicaid costs on lower-income communities throughout the state. She stated that the current system is inequitable and places a huge burden on small local governments, which then have no control over how the program is implemented.
The CBC recommends different methods of achieving this budget reduction and alleviating the burden on small communities, including:
Increasing the New York state sales tax from four percent to either five or six percent (depending on the inclusion or exclusion of New York City)
Using part of sales tax proceeds to pay Medicaid costs
Reducing spending in other parts of the budget to free up funds
Getting rid of the STAR program that reduces $3.3 billion of local taxes for New York residents
Recently, the CBC also recognized the work of the Medicaid Redesign Team (MRT) of New York for its work to change the state Medicaid system. The MRT won the CBC's Public Service Innovation Award due to "unprecedented improvements in New York's Medicaid program," according to Gov. Andrew Cuomo. Goals of the initiative were to put patients as the priority while cutting costs.
The MRT conducted public hearings and interviewed about 175 healthcare experts to develop its 78-point agenda and an action plan. Because of the significant involvement of healthcare experts, much of the healthcare industry across the state supports the action plan. As of today, over 400 initiatives are in action. This includes reducing hospital services through the creation of New York's Delivery System Reform Incentive Payment program (DSRIP), which created the Performing Provider System that better coordinates care for those who need it. While New York still has a long way to go when it comes to revamping the Medicaid system, including possibly trying to cut another $7 billion in costs as recommended by the CBC.
Contact a New York Elder Law Attorney for Assistance Today
There is no doubt that the New York Medicaid system is complicated and flawed. However, many people need Medicaid to cover the costs of medical treatment or long-term care. You should never hesitate to contact an elder law attorney to discuss Medicaid and long-term care planning. The lawyers at Goldfarb Abrandt & Salzman LLP work with clients of all ages and in many different situations. Contact us online or call (212) 387-8400 for more information today.