Estate Planning for Singles and Couples Without Children
by David Goldfarb
facebook

twitter

google+

e-mail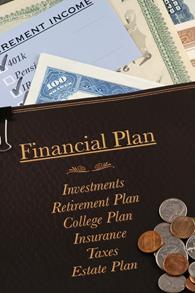 You do not have children, so having an estate plan is not necessary, right? Unfortunately, many people believe this to be true and fail to take any steps toward drafting a comprehensive estate plan. This is especially true for individuals or couples who do not own property or consider themselves to be wealthy. The idea of an estate plan may also seem complicated and overwhelming, as it involves meeting with an attorney and contemplating your own mortality.
In reality, every adult should have an estate plan in place. No one is invincible, and wouldn't you rather have control over what happens to you and your affairs, even if you are relatively young? The truth is that drafting an estate plan can be surprisingly simple, especially with the help of a skilled estate planning attorney.
The Importance of Estate Planning Documents
If you were suddenly in an accident and in a coma, who would have access to your bank account to pay your bills? Who would make medical decisions for you? In many situations, your family members may have to go to court to obtain a guardianship to have the authority to properly care for you and your affairs. On the other hand, if you draft certain estate planning documents, someone can immediately handle your affairs without the need to go to court.
Every adult of any age should have a power of attorney, which designates someone to handle your financial and legal matters, as well as a health care proxy, which designates who will make medical decisions for you. You should also draft a living will, which informs your health care proxy of your wishes, such as whether or not they should leave you on life support.
In addition, everyone should have a last will and testament. If you have no children and little property, this will be a relatively simple document, though still a critical one. If you suddenly die in an accident, and you do not have a will, the court will divide any property you do have in accordance with New York intestate laws. In many cases, your property will go to your parents in this situation if you are single. There may be situations in which you want your possessions to go to someone else, and you can designate such beneficiaries in your will.
It is never enjoyable to think about the possibility of a serious injury or illness or even death at a young age. The truth is that you do not want to put your family through any unnecessary hardship when they are already dealing with a serious medical condition or death.
Call an Experienced New York Estate Planning Attorney for More Information
Even if you do not have children and do not consider yourself to be wealthy, you should always discuss an estate plan with a skilled attorney. The lawyers at Goldfarb Abrandt & Salzman LLP help clients of all ages and in all situation plan for the future to protect their families and property. Call (212) 387-8400 or contact us online to learn more.