The Top Reasons to Plan Your Estate
facebook

twitter

google+

e-mail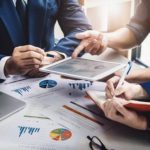 While every adult needs a comprehensive estate plan, certain reasons make it especially important to create a plan or review an existing plan for any necessary modifications. The following are some reasons to call our elder law attorneys right away.
You Have Children
An estate plan will allow you to acknowledge your children and ensure they receive their share of your assets if you pass away. More importantly, however, a last will and testament allows you to recommend a  guardian for your child if something happens to you and the other parent. You can also form a trust that names a trustee to manage your children's inheritances until they reach age 18, 21 or certain milestones ages.
You Get Married
New York intestacy law provides for  a spouse to receive a certain portion of an estate. However, a will or trust can specify the amount you want your spouse to receive. If this is your second or subsequent marriage and you have children from a previous marriage, you must designate how much you want to go to your new spouse and to your children. You also may want to update all of your beneficiary accounts and insurance policies to include your new spouse. Also under New York law a spouse can "elect" to receive a certain portion or a deceased spouse's estate regardless of the amounts left to him or her under a will or as a beneficiary of an account.
You Get Divorced
While a divorce will automatically disinherit your spouse under New York law, you will want to create or revise any powers of attorney that designated your spouse. The same is true for beneficiary accounts that named your spouse as the beneficiary. If you had a revocable trust with your spouse, you will want to revoke it and create a new one.
You Moved to a Different State
Every state has its own laws and regulations regarding estate planning, and New York law is no different. Some states may still have their own estate taxes while others eliminated these taxes. Some may have requirements regarding spousal inheritance and others do not. States may have different requirements for amending a will in an enforceable manner. Our attorneys can advise on New York laws that apply to your estate plan.
You Have a Windfall
One of the main reasons people fail to create an estate plan is that they believe they do not have enough wealth to warrant a plan. While this is not true, a financial windfall is certainly a top reason to create a plan. The same is true if you inherit or otherwise obtain property.
Our New York Elder Law Attorneys Are Here to Assist You
Anyone can get sick or injured and benefit from a carefully designed estate plan, so you do not need a specific reason to discuss your options with the lawyers at Goldfarb Abrandt & Salzman LLP, in New York. We help clients of all ages and in many different financial situations, so contact us online or call (212) 387-8400 to schedule an appointment today.