What Is Estate Planning?
facebook

twitter

google+

e-mail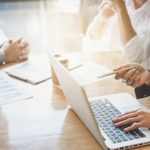 Too many people think that estate planning only pertains to senior citizens and that it is only for wealthy individuals. Both are misconceptions, however, as adults of all ages can benefit from  estate planning no matter their financial situation.
Every adult has an estate. Some estates involve real estate, investment accounts, and more, while others only involve relatively modest savings and checking accounts. However, an  estate plan can do so much more than simply pass on your assets and property if you pass away. Many aspects of an estate plan are critical whether you have any assets or not, as they address issues that may arise while you are still alive instead of after death.
Estate planning can help you answer the following questions and more:
What will happen if you cannot make your own decisions?
Who will take charge of making healthcare decisions for you?
Who will take charge of your financial obligations?
What will happen to your property and belongings?
Where will you live and how will you cover the cost?
Will you qualify for special benefits?
In short, an  estate plan will comprehensively address your healthcare, financial, housing, and quality of life concerns should you become unable to care for yourself.
Aspects of an  Estate Plan
An elder law attorney will evaluate your situation and identify all necessary aspects of your estate plan. These can address:
Wills, living trusts, and insurance
Guardianship issues (of the person and of property)
Retirement benefits
Long-term care and housing, including financing
Medicaid, Medicare, and Social Security benefits
Retirement income
Durable powers of attorney for finances
Healthcare decision-making, advanced directives and health care proxies
Veterans planning
End of life decisions
Thinking about becoming incapacitated and unable to handle your affairs can feel overwhelming. You have many issues to consider, including ensuring that you and any caretakers meet your physical and financial needs. You also want to ensure you preserve your estate and protect your assets whenever possible.
What Happens Without an  Estate Plan?
Some people may try to draft their own wills but ignore the other aspects of an estate plan. This can result in many unnecessary and costly issues, such as:
You did not have a power of attorney, so the New York courts will need to  appoint a guardian
You need to move to a nursing home but did not plan ahead, so the costs of your care quickly deplete your savings
You did not have an advanced healthcare directive, so you have no control over your course of medical treatment or end of life decisions
Discuss Your Estate Planning Needs With Our New York Elder Law Attorneys
The law firm of Goldfarb Abrandt & Salzman LLP helps clients design and implement  estate plans that address what happens in the event of incapacitation, at the end of life, and after death. Contact us online or call (212) 387-8400 to learn more about our legal services for clients of all ages.