The Elderly Latin American Population Is Growing Fast in New York
January 31st, 2019 by David Goldfarb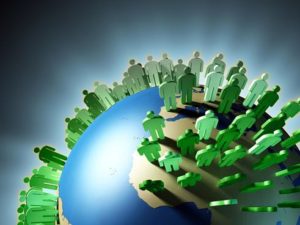 The number of aging individuals of Latin American descent in New York City is increasing, and it is not expected to stop growing anytime soon. The U.S. Department of Health and Human Services Administration on Aging recently reported there were about 3.6 million Latin American people over the age of 65 in the United States, making up about eight percent of the U.S. population. Estimates project that number will balloon to about 21.5 million in 2060, making up about 22 percent of the population.
Currently, New York has the fourth-highest number of Latin Americans residents of the 50 states. About 81 percent of that population lives in the five boroughs and on Long Island, many of whom are over 65 or will be in the coming years. This indicates that there is a particular need to ensure that the Latin American population in and around New York City is properly preparing for the future, especially long-term care planning, advanced directives, and estate planning.
Do You Have Latin American Clients With Elder Law Needs?
Many aging people of Latin American descent may face barriers to the legal assistance they need to plan for the future. Many are never approached by financial or legal professionals due to language or cultural barriers. If you are an attorney or another professional with Latin American clients who need estate planning assistance, please do not hesitate to work with our elder law attorneys.
We provide a wide array of services for our clients of all ages, including:
Drafting a last will and testament and selecting an executor of the will
Forming trusts, drafting trust documents, and selecting a trustee and successor trustee
Drafting advanced medical directives for instructions regarding their wishes for end-of-life care
Designating a health care agent who will make daily medical decisions and carry out an advanced directive should the client become incapacitated
Designating a power of attorney to make legal and financial decisions should clients become incapacitated
Engaging in a strategy for long-term care planning to qualify for Medicaid coverage while still maintaining assets and income when possible
Not only do we assist in creating an initial comprehensive estate plan, but our lawyers regularly revisit existing plans with our clients to make any updates or amendments as circumstances in their lives change.
As the 21st century passes, the elderly population, in general, will grow substantially in the United States, including people of Latin American descent. More individuals will be diagnosed with dementia, Alzheimer's disease, and similar conditions that will affect their mental capacity to make decisions. It is better for everyone to plan ahead in these times.
Our New York Elder Law Attorneys Can Assist You
The lawyers of Goldfarb Abrandt & Salzman LLP help clients from all demographics and backgrounds plan ahead for the future to protect their interests and the interests of their family members. If you would like to discuss our services, call (212) 387-8400 or contact us online to set up an appointment.
Comments are closed.