Elder Law Estate Planning Issues for Women
by David Goldfarb
facebook

twitter

google+

e-mail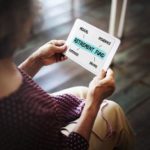 As elder law attorneys in New York, our team has many tools to design comprehensive estate plans for our clients to preserve wealth and plan for future health issues and financial support. However, each estate plan is unique since each person's situation is unique. We carefully evaluate the financial and physical situation of each client and develop an estate plan that meets their needs, helps them maintain their quality of life, and provides support for them and their loved ones. There are particular considerations when it comes to developing estate plans for women.
Caregiver Agreements
Caregiver agreements are designed to compensate caregivers for the services they provide, which can include providing housing and basic care. It's a good idea to be transparent regarding caregiver agreements with siblings or others who stand to inherit part of the estate in order to avoid issues from arising in the future. In addition, it's often wise to name a caregiver as an agent under a power of attorney for financial and healthcare decisions.
Medicaid Planning for Women
Because women live longer than men on average, it's important to consider asset protection planning in anticipation of a potential stay in a nursing home. Without proper planning, even just a few years in a nursing home could potentially wipe out even a moderately large estate. By creating a Medicaid asset protection trust (MAPT), women can preserve their Medicaid eligibility while protecting their hard-earned assets for future generations. In addition, it's important to recognize that a prenuptial agreement will not protect a woman's separate assets from being included in the assets considered by Medicaid for a husband's eligibility purposes. For this reason, it's often advisable for women with significant assets to establish a trust for themselves.
Planning for Spousal Disability or Death
Both husbands and wives should prepare themselves for an unexpected disabling injury or death of their spouse. However, in many households, a husband or a wife may have the designated task of managing the investments, finances, and legal matters. If your spouse suddenly becomes incapacitated, will you know about your financial affairs? It can be wise to hire a financial advisor who becomes familiar with the finances and can manage them should the need arise. You can also share your financial information with an adult child or an attorney who can help if the situation arises. In many situations, it will not take long to inform a spouse about the financial accounts so he or she may be able to manage them with ease.
Call Goldfarb Abrandt & Salzman LLP Today to Schedule a Consultation With a New York Estate Planning Attorney
At Goldfarb Abrandt & Salzman LLP, we are committed to meeting the unique estate planning needs that many women have and offer carefully-tailored and comprehensive estate planning solutions. To discuss your goals with an experienced attorney, call our office today at (212) 387-8400 or send us an email through our online contact form.