Young Family Estate Planning
by David Goldfarb
facebook

twitter

google+

e-mail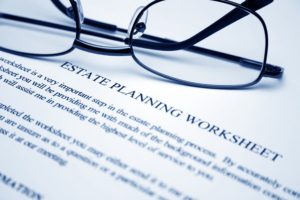 Many young families overlook the need to plan for unexpected death or disability. Every young parent should have several important documents, including a will, a power of attorney, and a health care proxy in place. All of these documents are part of a Young Family Estate Plan—otherwise known as a YFEP. The primary purpose of a YFEP is to formalize in writing what will happen in the event of unexpected circumstances.
The New York estate planning lawyers at Goldfarb, Abrandt, Salzman & Kutzin LLP can assist you with crafting a YFEP to ensure that your family will continue to prosper in the event something unexpected happens to you.
YFEP Benefits
There are several important benefits of having a YFEP in place. Those benefits include all of the following:
A YFEP ensures that in the event of your spouse's untimely death, all of your spouse's assets go directly to you—as opposed to one-half of the assets going to your children.
A YFEP permits you to recommend to the court a legal guardian for any children in the event of your untimely death. It will also establish how a guardian can use any of your remaining assets on their behalf. Finally, it will establish the ages when the children will be able to receive these assets.
A YFEP allows you to avoid going through guardianship proceedings in the event your spouse becomes unexpectedly ill or disabled. It also contains the necessary legal documentation for handling all of your spouse's financial, legal, and medical issues.
Special Needs Children and Other Unique Family Situations
If you have a child with special needs, such as autism, a YFEP is especially important. In that instance, a YFEP can make provisions for your child's special care over the course of his or her lifetime.
A YFEP can also be helpful for single parents, divorced parents, blended families, and same-sex couples—including those who have children together.
Not Having a YFEP
Not having a YFEP in place can be extremely problematic in some situations. For example, upon the untimely death of a spouse, assets that are in just one spouse's name can be distributed according to New York law. This means that although the first $50,000 in assets goes to the decedent's surviving spouse, the remainder of the assets may be split 50-50 between the surviving spouse and the decedent's children. In the event the children are minors, the court may appoint another lawyer to represent the minor children's interests.
Call our New York Estate Planning Law Firm Today
There are many benefits to having a Young Family Estate Plan in place, in the event the worst should happen. The skilled estate planning attorneys at Goldfarb, Abrandt, Salzman & Kutzin LLP can assist you with crafting a YFEP that works for you and your children and which takes care of your family for many years to come.
To schedule a free consultation and case evaluation with a New York estate planning attorney, please call us at (212) 387-8400, or contact us online today.