Public Charge Rule Poses Population Health Threat, H+H Leaders Say
by David Goldfarb
facebook

twitter

google+

e-mail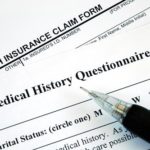 Immigration laws allow officials to deny green cards and visas to immigrants who are likely to become a public charge in the future. While the law did not specifically define what factors could lead to this determination, immigration officers have long used the guiding principle that a public charge is someone who may likely become or who has become dependent on the government to meet basic needs, including receiving welfare, Supplemental Security Income (SSI), or financial assistance for long-term care. A public charge will also not have a financial sponsor who pledges to financially support them should they become unable to support themselves.
Recently, the Trump administration released a proposed rule that would substantially broaden the definition of "public charge," which will likely increase the number of visa and green card denials. The new rule adds Medicaid, Medicare low-income subsidies, Supplemental Nutrition Assistance Program (SNAP), and possibly the Children's Health Insurance Program to the program list that can lead to a determination of a public charge. This will allow discrimination against people with preexisting conditions or who require regular medical care for health conditions.
The proposal offers 15 factors that could count against an immigrant and indicate they may be a public charge:
Using public health benefits currently or in the past
Younger than 18 years of age
More than 61 years of age
Having any type of health condition that may interfere with the ability to attend work or school
Not having resources on hand to cover the costs of the medical condition
Not having private health insurance coverage
Having many children or other dependents
Having many financial liabilities
Having a low credit score
Not having employment experience or history
Not having the skills or education to keep a job
Not having a high school diploma or any higher education credits
Not being an English speaker
Requesting and receiving a fee waiver from DHS for the application
Having a financial sponsor who DHS believes is not likely to follow through with financial support
New York City Health and Hospitals leaders believe that should the rule become final, it would have a seriously adverse effect on public health, specifically the health of immigrants. Now, many immigrant families rely on Medicaid, SNAP, and similar programs for their healthcare costs, especially families with children or elderly relatives. The changes may make families too afraid of losing a green card or visa if they use such health benefits, and medical conditions may simply go untreated. Refusing proper health benefits and care will impact not only immigrants but the public health in New York City and across the United States.
Contact a New York Elder Law Attorney for More Information Today
At Goldfarb Abrandt & Salzman LLP, we regularly advise people regarding Medicaid and other benefit eligibility, especially when it comes to future planning and long-term care. If you would like more information about eligibility, please contact us online or call (212) 387-8400.